September 21, 2014 @ 6:28 AM

"Oak Tree Canopy" Oil 12" x 15"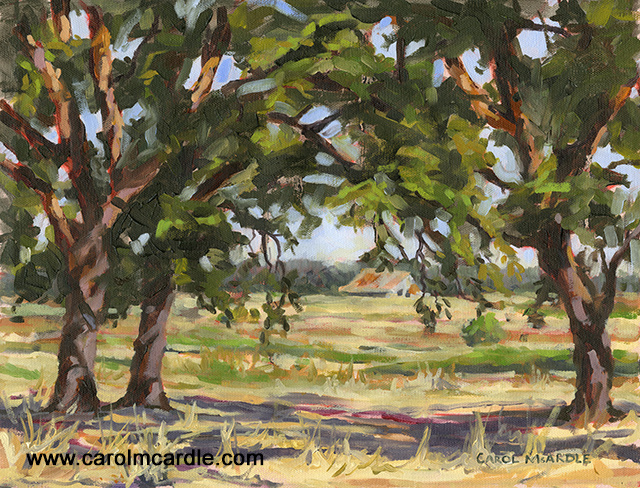 What is my Art about?
I could write a book trying to answer that question but I don't know if I would succeed in hitting the nail on the head. It is just so out of synch to try putting into words something that has so many abstract aspects and many facets and nuances. Having said that there is one aspect of my painting that I've been thinking about today.
I like to escape into nature. I'm dependent on the effects nature has on my whole being. It is impossible to describe - like the effects love has on your soul, but here goes.
Being in the midst of Nature.....
Makes me breathe deeper - it's as if not just my physical lungs fill as I take in the wonderful air but ...
Read More